Exult by Naomi Cambell

100ml, RM170
Fragrance notes - an exciting fragrance of mandarin and pepper, with sweet flowers, vetiver, musk and vanilla. 
Recommended use - casual




Lalique Amethyst Perfume
100ml, RM170
Launched by the design house of Lalique in 2007 LALIQUE AMETHYST A fruity and daring top note. Charming Blackberry Blends with the crunchy and acidulous character of the Blackcurrant Berry. Blackberry Bush Leaves bring a vegetal freshness, rounded by the velvety softness of Raspberry. The top note's naturality lingers thanks to a surprising floral bouquet. The Wild Rose lights up the Lily Ylang, suave and voluptuous. The Musks' smoothness unveils an elegant femininity. Intense and vibrant, it is enriched with the depth of Sensual Woods and the refinement of Vanilla.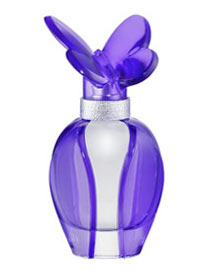 M by Mariah Carey
100ml, RM170
M by Mariah Carey perfume was created with perfumer Carlos Benaim of International Flavors & Fragrances and is classified as a floriental. A warm and inviting marshmallow is woven throughout the perfume, evoking a sense of comfort. This indulgent accord captures Mariah's fondest childhood memories of being in the kitchen with her father. The lush floral heart of the perfume combines a feminine veil of Living Tahitian Tiare flower wrapped in the aura of wet Gardenia petals. This beautiful blend is reminiscent of the fragrant breezes of Hawaii and the Isle of Capri, Mariah's favorite getaway. The soul of the fragrance reveals a sexier dimension. Sheer amber, infused with spicy, woody accents of Moroccan incense forms a seductive accord that embodies Mariah's sensuality, beauty and glamour.

Deseo Forever
by Jennifer Lopez
100ml, RM170
Inspired by a shower of petals in Jennifer's rain-kissed garden, Deseo Forever is a sparkling bouquet wrapped in lush femininity. A secret burst of summer peach, fresh freesia petals, and orange blossom hidden with the hint of mineral notes and sheer musk.

Kenzo Power

60ml, RM130
Dior Addict 2
100ml,RM140
Dior Addict 2 perfume by Christian Dior begins with a sparkling, alluring burst of fresh femininity, like a sweet bubble of optimism and energy. Crisp, clean notes of bergamot, grapefruit, and orange mingle with fresh floral notes and ripe fruits, soothed with warm sandalwood and white musk. Dior Addict 2 notes include Bergamot, Grapefruit, Orange, Freesia, Lily of the Valley, Lotus Flower, Pineapple, Watermelon, Grenadine, Sandalwood, White Musk.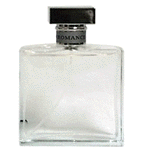 Romance by Ralph Lauren
100ml, RM140
Floral, Musky, Woody. Romance by Ralph Lauren--the fragrance of tender moments and the simple joys of life. A certain feeling of romance is captured in this smooth, sensual blend of velvety woods, extravagant florals, and seductive musk. Top notes play with sungoddess rose, marigold, ginger, chamomile oil, yellow freesia--followed by white violet, lotus flower, day lily, and finished with base notes of patchouli "coeur," oakmoss, and skin musk 2000.

Ralph by Ralph Lauren
100ml, RM140
Introducing Ralph by Ralph Lauren, a fresh, colorful floral fragrance reflecting the energy, spirit, and personality of an empowered, confident young woman. A blend of sparkling green apple leaves, zesty orange mandarin, charismatic pink magnolia, inspiring purple freesia and soft blue musk compose the vibrant essence of Ralph.

Bali Dream
by Estee Lauder
50ml, RM100
Close your eyes and you're there – your own private oasis. Enter a sun-drenched garden hidden away from it all. An exclusive and luxurious retreat filled with intriguing scents and brilliant color. Wander down sun-dappled paths to a refreshing pool of blue-green water. Float away and feel the warmth of the sun caress your skin. This is your dream, this is your moment all to yourself. Discover Estee Lauder Bali Dream perfume, a captivating new fragrance which will exhilarate your senses, gently beckoning with an invigorating blend of sparkling freshness, alluring warmth and smooth sensuality. Bali Dream perfume has notes that feature tangerine, apricot, honeysuckle, blue basil, mimosa, violet, blue iris, emerald orchid, plum, marigold, cyclamen, beach skin accord, blue cypress, sandalwood and Hawaiian kamani wood.
Covet
by Sarah Jessica Parker
100ml RM140
It must be mine. I have to have it. Introducing Covet perfume, the new fragrance from Sarah Jessica Parker. Impulsive, indulgent and irresistible. Covet perfume is an ultrafeminine fragrance created with a seductive blend of precious fragrance notes. Top notes: wet greens, geranium leaves, Sicilian lemon, chocolate. Middle notes: honeysuckle, magnolia, muger, michella yunnanensis. Base notes: musk, vetiver, bois de cashmere, teakwood, amber.
Gucci by Gucci
50ml, RM120
A modernized Chypre, Frida Gianinni's first fragrance creation combines classical perfumery with her unique flair for innovation. The fragrance smolders with a striking patchouli base which makes its entrance early and, like the Gucci woman, leaves a lasting impression. At the same time, the top of the fragrance emerges with an unexpected and exotic blend of guava and pear, bringing uniqueness and modernity.

Illuminating the night...Miracle Forever perfume is a new fragrance by Lancome that captures the essence of a woman living life to the fullest. A gourmand floriental of Star Anise, Black Currant and Almond Flower, Miracle Forever perfume is a scent for a sophisticated woman, empowered to create her own destiny.
DKNY introduces a second bite of temptation with a new, limited-edition scent. Aptly named DKNY Red Delicious by Donna Karan, this sexy perfume is a bit more daring, a bit more tantalizing - completely irresistible. A glittering champagne accord shimmers with exotic lychee, while red raspberry flirtatiously mingles with crisp apple. The heart intensifies with rich, velvety rose combined with lush notes of drenched violet petals, evolving to a rich, sensual blend of vanilla bean crushed with warm patchouli and a luminous amber note. Capping off the sultry experience, a sensual skin accord mixes with raspberry for a soft kiss of sweetness. DKNY Red Delicious perfume notes include Champagne Accord, Lychee, Red Raspberry, Apple, Rose, Vanilla Bean, Patchouli, Amber, Sensual Skin Accord, Raspberry.
DKNY Be Delicious is a modern feast for the senses. Served in a sleek metal and glass apple bottle, this juicy fragrance combines the scent of apple with a sophisticated blend of exotic flowers and sensual woods. Like the city that inspired it, Be Delicious celebrates individuality with refreshing spirit. Notes include Amaerican Apple, Cucumber, Grapefruit, Candid Magnolia, Tuberose, White Muguet, Rose, Violet, Sandalwood, Tender Skin Accord, Blonde Woods, White Amber.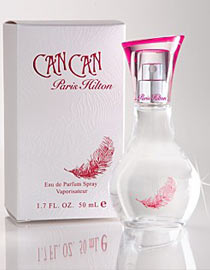 Can Can

Can Can Perfume by Paris Hilton is supposed to be an elegant but fun perfume, inspired by the Can-Can dancers of the Moulin Rouge cabaret. It was developed by perfumer Jean-Claude Delville. Like Paris' earlier efforts, it has lots of fruits & flowers, but Can Can is meant to take cues from sexier oriental fragrances. Can Can perfume has notes of clementine flower, cassis, nectarine, wild orchid, orange blossom, musk, amber and woods.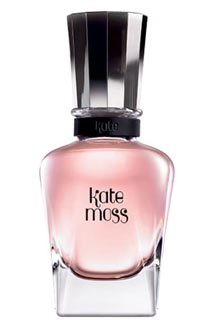 Feminine forget me not is spiced with pink peppercorns and suffused with voluptuous orange blossom absolute. Glamour and beauty are evoked with a heady, floral mix of lily of the valley, heliotrope, magnolia, peony and rose petals. The exquisite, sensual warmth and the strength of an independent spirit haunt the wearer in a whirl of patchouli, sandalwood, musk, vetiver and ambrette seed. The darker, wild side of life vibrates in an indefinable air of seduction and magnetism.
Daisy

Enter the world of Daisy perfume by Marc Jacobs: fresh and feminine, with a playful innocence. At the heart of Daisy perfume is a floral with vintage edge: violet. Sophisticated, with a touch of whimsy, violet captures the eclectic, vintage flavor of Marc Jacobs feminine, edgy designs. Always elegant, always enchanting - but not too serious - Daisy is a sparkling floral bouquet, spirited and fresh, wrapped in comfort and warmth. Daisy perfume has notes of Strawberry, Violet Leaves, Ruby Red Grapefruit, Gardenia, Violet Petals, Jasmine Petals, Musk, Vanilla, White Woods. Bright. Alluring. Eternal.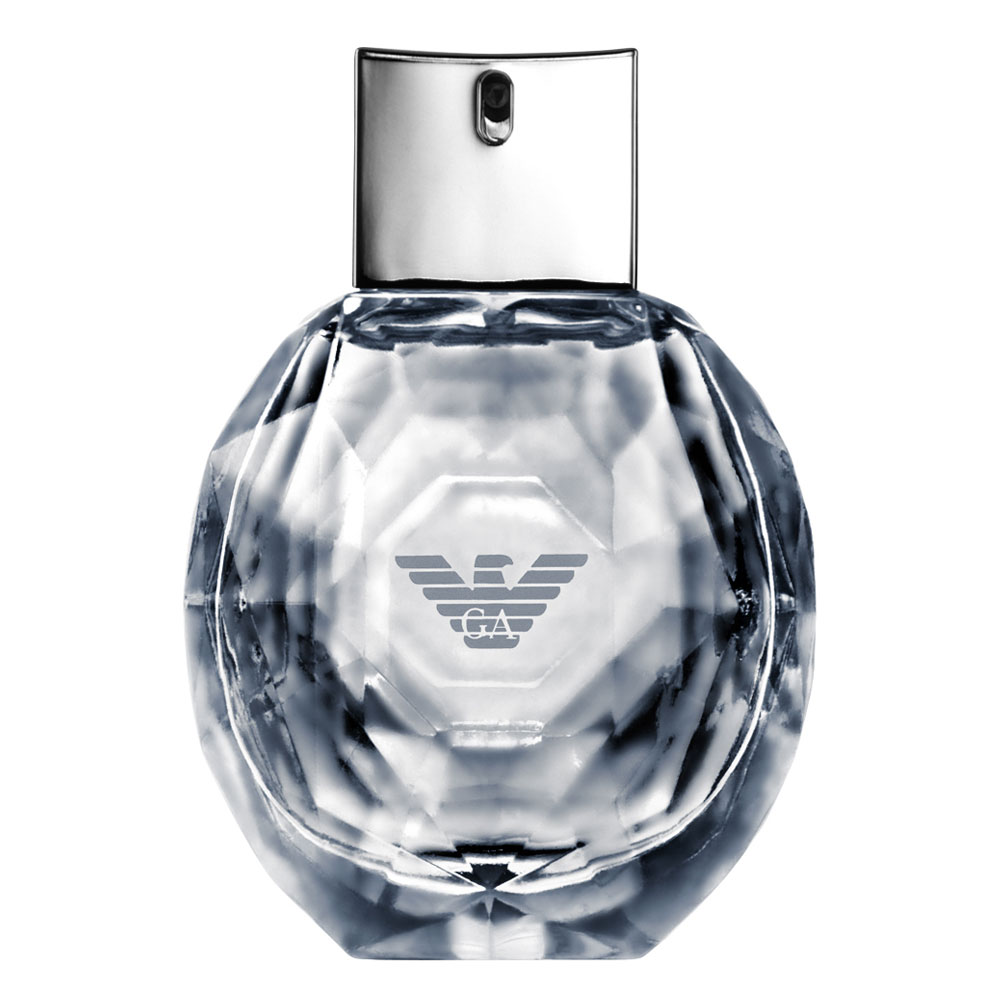 From the audacious house of Emporio Armani comes Emporio Diamonds perfume, a scent that truly reflects the strength, brilliance and sexiness of a confident and feminine woman of the 21st century. She lives her life like a fascinating event this is always unfolding. Thus, her perfume expresses an indulgent new way to look at life and luxury. This woman wants it all and wants it now. She asks for the best and a diamond is the best - but one is never enough. This surprising and decadent perfume is based on the traditional symbol of femininity, the rose, but is twisted with luscious, edible notes to create a truly desirable combination. Emporio Diamonds includes notes of Lychee, Raspberry, Rose, Freesia, Lily of the Valley, Vetiver, Cedar Wood, Patchouli, Vanilla.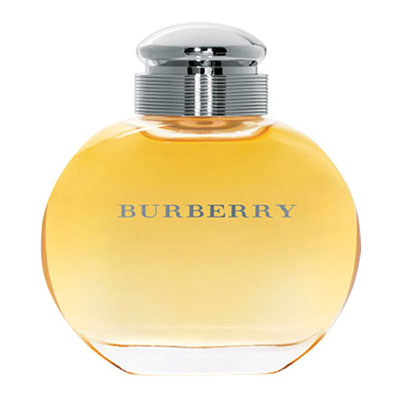 Burberrys was created by Burberrys in 1995 and is recommended for daytime wear. This feminine scent possesses a floral top of lavender, a blend of peach, apricot, sandalwood, cedar, amber and musk. This delicate composition reaches its pinnacle in the heady seduction of vanilla and cedarwood, underlining the presence of today's woman in all her touching complexity. Notes include: Cassis, Dewberry, Pink Peppercorn, Californian Orange, Rose Oil, Jasmine, Raspberry, Peach, Madonna Lily, Tuberose, Cedarwood, Vanilla, and Oakmoss.
100ml, Rm200 - negotiable
Angel perfume was created by Thierry Mugler in 1992 and is recommended for daytime wear. Angel's fragrant nature explores essences of honey, chocolate and caramel. Angel perfume also possesses a blend of vanilla, sandalwood, and patchouli, accompanied by fruity notes of fresh citrus, melons, peaches, and plums.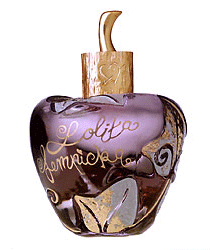 F
resh, Sweet Oriental, Vanilla. Created in 1997, Lolita Lempicka is a refreshing, oriental, woody fragrance. A fragrance of contrasts; baroque and contemporary, curvaceous and strong, enclosed in an apple shaped bottle. With a liquorice accord comprising of aniseed, violet, vanilla and praline with a floral oriental harmony of ivy, iris, amarena, tonka bean, vetiver, and musk. Lolita Lempicka is elegant and voluptuous.
Japanese Cherry Blossom™
Body Splash, 236ml, RM90

Now

RM65!

Limited item
Product Description
This exotic fragrance is a sensuous blend of Japanese cherry blossom, vanilla rice, oriental woods and delicate mimosa petals.
Fragrance Top Notes: Asian Pear, Fuji Apple and Ume Plumb; Fragrance Mid Notes: Japanese Cherry Blossom, Butterfly Lily, Kyoto Rose, Mimosa Petals and Hedione; Fragrance Base Notes: Vanilla Rice, Imperial Amber, Silk Musk, Cinnamon Incense, Himalayan Cedarwood and creamy Sandalwood.
Enchanted Orchid

™
Body Splash, 236ml, RM90

Now

RM65!

Limited item
Product Description
Calypso orchids enhanced by elusive violets and delicate white irises. Sultry. Intriguing. Hypnotic.
ragrance top notes: Pink Grapefruit NP, Wet Greens, Waterlily, Crisp Apple; mid notes: Calypso Orchid, Fresh Gardenia, Delicate Iris, Violet Petals; base notes: Vanilla Orchid, Heliotrope, Creamy Amber, Skin Musk (captive).
Unforgivable Woman perfume embodies the essence of sensuality that intoxicates the senses. This delicate blend of bergamot, orange flower, jasmine and coco de mer is captured in a deep rose gold bottle that glistens with femininity. Unforgivable Woman perfume by Sean John is a seductive scent that expresses what it is to be the unforgivable woman. Notes include Orange Flower, Grapefruit, Cyclamen, Violet, Coco de Mar, Iris. Elusive. Enticing. Sensual.
Miracle
b
y

L
ancome
100ml, RM140

Designed by Lancome in 2001, Miracle is a fresh floral fragrance. The top notes sparkle with freesia and lychee. The power of spice breaks through the middle notes lighting the fragrance with ginger and pepper. The Heart reveals sensual notes of jasmine and magnolia.
Still Jennifer Lopez, is a blend of sheer sophistication. Spicy white pepper, sensual sandalwood, and musk mix with ultra feminine florals, like pink freesia, honeysuckle, orange flower, and rose to create the most mesmerizing aroma.