Latest and limited goods,
deliciously cheap!
DKNY Be Delicious is a modern feast for the senses. Served in a sleek metal and glass apple bottle, this juicy fragrance combines the scent of apple with a sophisticated blend of exotic flowers and sensual woods. Like the city that inspired it, Be Delicious celebrates individuality with refreshing spirit. Notes include Amaerican Apple, Cucumber, Grapefruit, Candid Magnolia, Tuberose, White Muguet, Rose, Violet, Sandalwood, Tender Skin Accord, Blonde Woods, White Amber.
Sparkling. Warm. Captivating. Sweet, sparkling fruits and delicate florals unique to the Mediterranean combine with sensual woods and addictive musks to create a scent reminiscent of a warm breeze on a summer day. Tops notes include White Nectarine, Bergamot, and Sparkling Grapefruit. Middle notes fill up with Corsican Violet, Wild Jasmine Petals, and Sweet Almond Flower. Base notes are cedarwood, Creamy Sandalwood, and Sensual Skin Musks.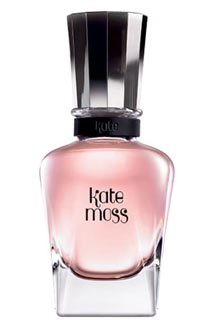 Feminine forget me not is spiced with pink peppercorns and suffused with voluptuous orange blossom absolute. Glamour and beauty are evoked with a heady, floral mix of lily of the valley, heliotrope, magnolia, peony and rose petals. The exquisite, sensual warmth and the strength of an independent spirit haunt the wearer in a whirl of patchouli, sandalwood, musk, vetiver and ambrette seed. The darker, wild side of life vibrates in an indefinable air of seduction and magnetism.
Enter the world of Daisy perfume by Marc Jacobs: fresh and feminine, with a playful innocence. At the heart of Daisy perfume is a floral with vintage edge: violet. Sophisticated, with a touch of whimsy, violet captures the eclectic, vintage flavor of Marc Jacobs feminine, edgy designs. Always elegant, always enchanting - but not too serious - Daisy is a sparkling floral bouquet, spirited and fresh, wrapped in comfort and warmth. Daisy perfume has notes of Strawberry, Violet Leaves, Ruby Red Grapefruit, Gardenia, Violet Petals, Jasmine Petals, Musk, Vanilla, White Woods. Bright. Alluring. Eternal.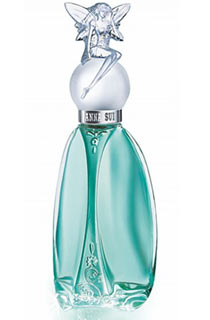 The Anna Sui Secret Wish woman loves to explore different worlds, faraway places, other times and cultures. She has the yearning to believe in childhood fairy tales. She seeks what she cannot see, she delights in the thought that nature holds more in its woodland bowers than we will ever know. She believes in the power of magic and is captivated by fairytales, charms and potions. Secret Wish perfume by Anna Sui is a magical mix of sparkling summer fruits, romantic florals and earthy inspirations. Top notes are lemon, marigold (tagete), and melon. Middle notes are blackcurrant buds (cassis) and pineapple. Low notes are white cedarwood, amber, and skin musk complex. Secret Wish perfume has a fragrance type of fruity floral and is recommended for daytime wear.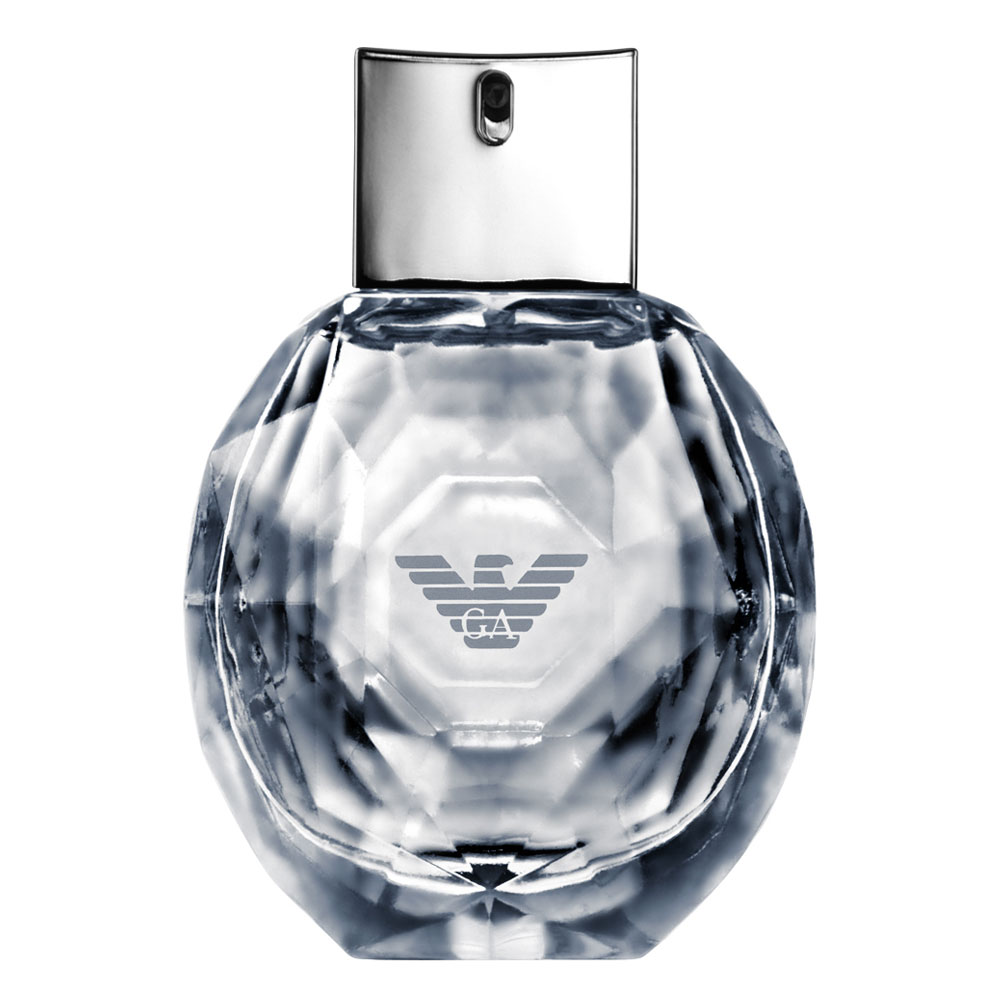 From the audacious house of Emporio Armani comes Emporio Diamonds perfume, a scent that truly reflects the strength, brilliance and sexiness of a confident and feminine woman of the 21st century. She lives her life like a fascinating event this is always unfolding. Thus, her perfume expresses an indulgent new way to look at life and luxury. This woman wants it all and wants it now. She asks for the best and a diamond is the best - but one is never enough. This surprising and decadent perfume is based on the traditional symbol of femininity, the rose, but is twisted with luscious, edible notes to create a truly desirable combination. Emporio Diamonds includes notes of Lychee, Raspberry, Rose, Freesia, Lily of the Valley, Vetiver, Cedar Wood, Patchouli, Vanilla.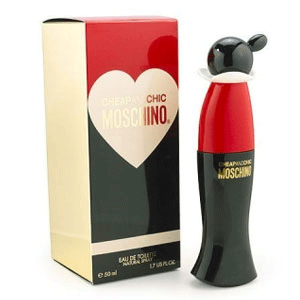 Cheap & Chic was created by Moschino in 1995 and is recommended for office wear. This feminine scent possesses a blend of floral top notes including petitgrain and bergamot, with fruity undertones and low notes of white orchid, sandalwood and vanilla. Popeye's sweetheart is the inspiration for the bottle and the fragrance.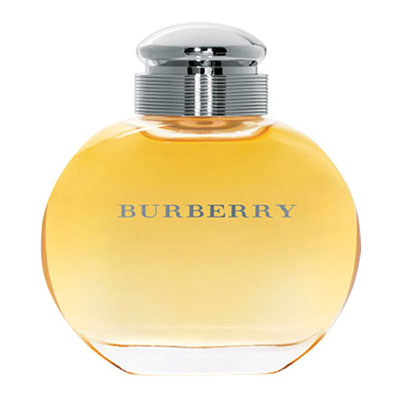 Burberrys was created by Burberrys in 1995 and is recommended for daytime wear. This feminine scent possesses a floral top of lavender, a blend of peach, apricot, sandalwood, cedar, amber and musk. This delicate composition reaches its pinnacle in the heady seduction of vanilla and cedarwood, underlining the presence of today's woman in all her touching complexity. Notes include: Cassis, Dewberry, Pink Peppercorn, Californian Orange, Rose Oil, Jasmine, Raspberry, Peach, Madonna Lily, Tuberose, Cedarwood, Vanilla, and Oakmoss.
Vibrant and sensuous, it bursts with Clementine and Cactus Flowers, Vanilla Orchid, Blackberry, White Amber and Pimento.

Angel perfume was created by Thierry Mugler in 1992 and is recommended for daytime wear. Angel's fragrant nature explores essences of honey, chocolate and caramel. Angel perfume also possesses a blend of vanilla, sandalwood, and patchouli, accompanied by fruity notes of fresh citrus, melons, peaches, and plums.
Miracle Forever

Illuminating the night...Miracle Forever perfume is a new fragrance by Lancome that captures the essence of a woman living life to the fullest. A gourmand floriental of Star Anise, Black Currant and Almond Flower, Miracle Forever perfume is a scent for a sophisticated woman, empowered to create her own destiny.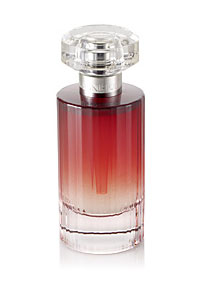 The fragrance that celebrates her vibrant femininity, her joie de vivre. Infused with the spicy impertinence of saffron, the warmth of roses and the smoky embrace of exotic nagarmota wood.
DKNY Red Delicious

DKNY introduces a second bite of temptation with a new, limited-edition scent. Aptly named DKNY Red Delicious by Donna Karan, this sexy perfume is a bit more daring, a bit more tantalizing - completely irresistible. A glittering champagne accord shimmers with exotic lychee, while red raspberry flirtatiously mingles with crisp apple. The heart intensifies with rich, velvety rose combined with lush notes of drenched violet petals, evolving to a rich, sensual blend of vanilla bean crushed with warm patchouli and a luminous amber note. Capping off the sultry experience, a sensual skin accord mixes with raspberry for a soft kiss of sweetness. DKNY Red Delicious perfume notes include Champagne Accord, Lychee, Red Raspberry, Apple, Rose, Vanilla Bean, Patchouli, Amber, Sensual Skin Accord, Raspberry.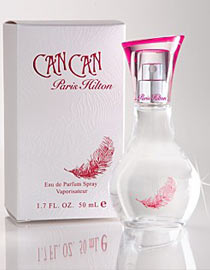 Can Can

Can Can Perfume by Paris Hilton is supposed to be an elegant but fun perfume, inspired by the Can-Can dancers of the Moulin Rouge cabaret. It was developed by perfumer Jean-Claude Delville. Like Paris' earlier efforts, it has lots of fruits & flowers, but Can Can is meant to take cues from sexier oriental fragrances. Can Can perfume has notes of clementine flower, cassis, nectarine, wild orchid, orange blossom, musk, amber and woods.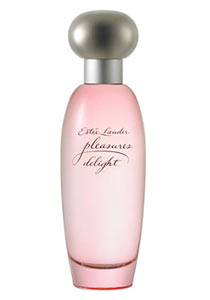 Pleasures Delight is a floral gourmand confection blending juicy fruits, tangy citrus and irresistible desserts and sweets. The notes include pomegranate, fresh greens, freesia, whipped strawberry meringue, peony, lily, muguet, heliotrope, sugared rose petals, caramel, marshmallow, vanilla, patchouli.
Unforgivable Woman perfume embodies the essence of sensuality that intoxicates the senses. This delicate blend of bergamot, orange flower, jasmine and coco de mer is captured in a deep rose gold bottle that glistens with femininity. Unforgivable Woman perfume by Sean John is a seductive scent that expresses what it is to be the unforgivable woman. Notes include Orange Flower, Grapefruit, Cyclamen, Violet, Coco de Mar, Iris. Elusive. Enticing. Sensual.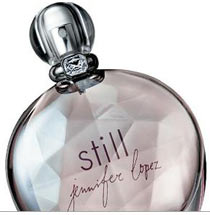 Jennifer Lopez Still
Still Jennifer Lopez, is a blend of sheer sophistication. Spicy white pepper, sensual sandalwood, and musk mix with ultra feminine florals, like pink freesia, honeysuckle, orange flower, and rose to create the most mesmerizing aroma.
Incanto Dream perfume by Salvatore Ferragamo was inspired by the joyful bliss created in one's imagination. This fresh sparkling fruits, fresh blossoms, sandalwood, and musk fragrance evokes the feeling of joy a women feels when she believes that her dreamIncanto Dream perfume by Salvatore Ferragamo was inspired by the joyful bliss created in one's imagination. This fresh sparkling fruits, fresh blossoms, sandalwood, and musk
Miracle
by

Lancome



Designed by Lancome in 2001, Miracle is a fresh floral fragrance. The top notes sparkle with freesia and lychee. The power of spice breaks through the middle notes lighting the fragrance with ginger and pepper. The Heart reveals sensual notes of jasmine and magnolia.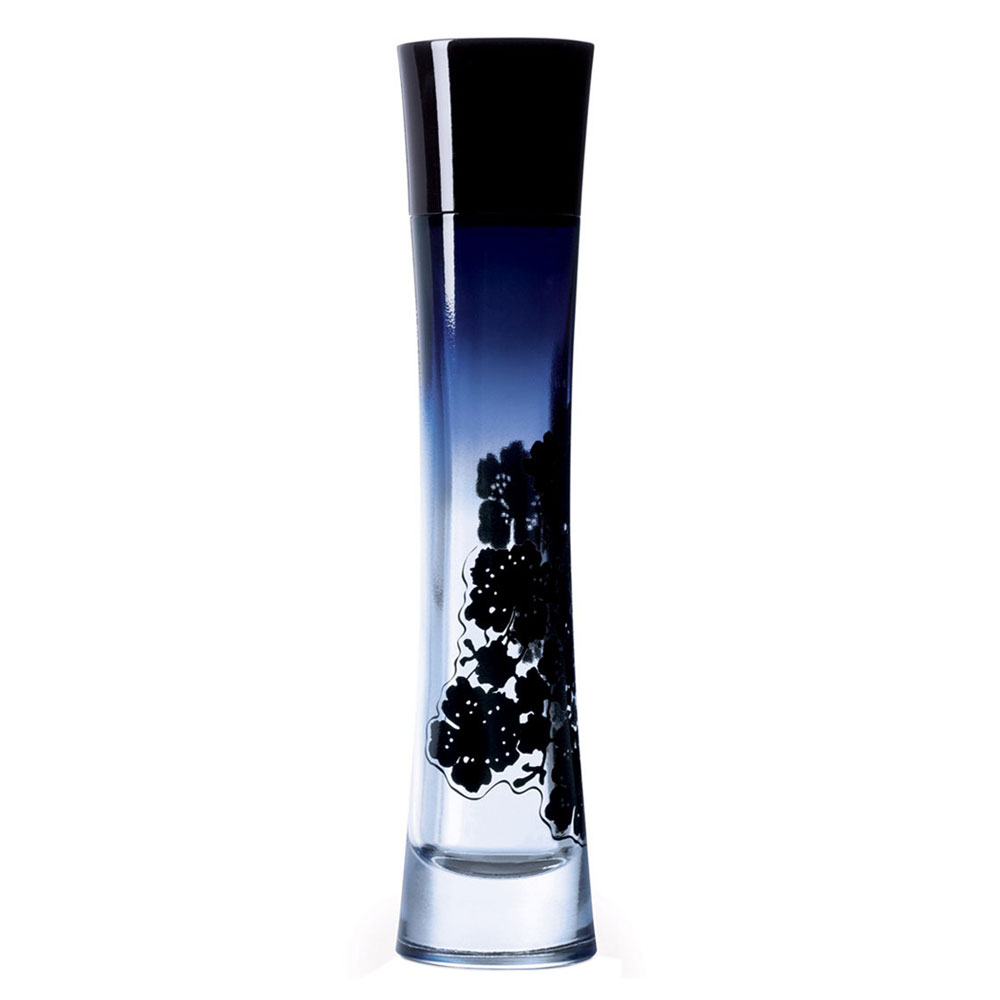 Armani Code Pour Femme perfume by Giorgio Armani is a seductive new fragrance for women, Armani Code Pour Femme is a fresh, sexy, feminine blend of zesty blood orange, ginger, and pear sorbet softened with hints of sambac jasmine, orange blossom, and lavender honey, warmed with precious woods and vanilla. A woman's mysterious code of seduction revealed.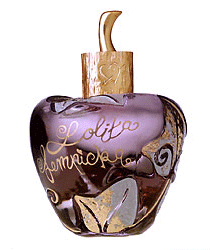 F
resh, Sweet Oriental, Vanilla. Created in 1997, Lolita Lempicka is a refreshing, oriental, woody fragrance. A fragrance of contrasts; baroque and contemporary, curvaceous and strong, enclosed in an apple shaped bottle. With a liquorice accord comprising of aniseed, violet, vanilla and praline with a floral oriental harmony of ivy, iris, amarena, tonka bean, vetiver, and musk. Lolita Lempicka is elegant and voluptuous.
Japanese Cherry Blossom

™
Body Splash, 236ml, RM90

Now

RM65!

Limited item
Product Description
This exotic fragrance is a sensuous blend of Japanese cherry blossom, vanilla rice, oriental woods and delicate mimosa petals.
Fragrance Top Notes: Asian Pear, Fuji Apple and Ume Plumb; Fragrance Mid Notes: Japanese Cherry Blossom, Butterfly Lily, Kyoto Rose, Mimosa Petals and Hedione; Fragrance Base Notes: Vanilla Rice, Imperial Amber, Silk Musk, Cinnamon Incense, Himalayan Cedarwood and creamy Sandalwood.
Enchanted Orchid

™
Body Splash, 236ml, RM90

Now

RM65!

Limited item
Product Description
Calypso orchids enhanced by elusive violets and delicate white irises. Sultry. Intriguing. Hypnotic.
ragrance top notes: Pink Grapefruit NP, Wet Greens, Waterlily, Crisp Apple; mid notes: Calypso Orchid, Fresh Gardenia, Delicate Iris, Violet Petals; base notes: Vanilla Orchid, Heliotrope, Creamy Amber, Skin Musk (captive).
Call:- Zam